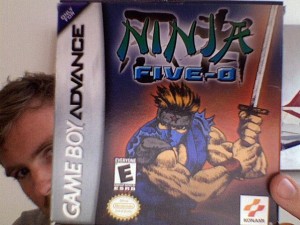 In which we prove we can at least record ourselves talking and edit out discussions about my tax returns.
We talk about trouble setting up the recording, the site, and recent stabbings in Japan and the atmosphere its creating. O and talk about Bangai-O Spirits, Ninja Five-O and Wari-O (sorry couldn't resist.)
Sorry for the large file size, still fighting with audio software.
Click here to download Podcast 1 (61MB)