It has been a while since I did one of these link posts, and if all you do is follow me on DoFuss you could be easily mistaken for thinking that something horrible has happened to me — especially if you are still waiting for the last DoFuss Show (believe it or not it is still planned). I checked back the other day and I have posted alarmingly little in the past six months despite previous promises of increased content.
I will not make excuses, but my life has been turbulent and my attention drawn away from the site by my search for work and my writing for other sites. In truth though for all of this I have had more than enough time on my hands, and can't really place how I wasted it all.

Things have been changing though. Firstly the number of sites I now contribute to has grown, now including Games Jobs Japan, a site set up by gaming recruitment agency Interactive Selection to help place foreign workers in Japan. On top of this, while my furious hunt for work has met with a number of refusals recently I have at least been responding to follow up emails and even a few interviews.
A change came for me last week though as I realised that, in order to really get my first foot on the ladder of gaming employment, a bit more direct experience was need. So I joined the Train2Game design course. This two to three year is specifically constructed to help its pupils train for work in the industry. Backed by TIGA, and supported by a range of other gaming institutions, the design course I am on is set to give me a basic grounding in the skills I need to enter the production side of the industry.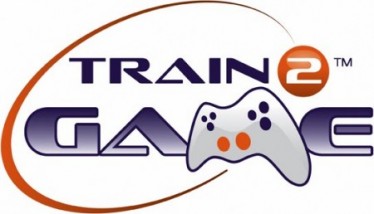 But I don't intend to rest on my laurels or let DoFuss fall to the way side, yes I will be busy studying… and writing… and hopefully working… but my love for this little site endures. With that in mind the direction is to shift slightly. My hope for the next few months is to post daily, but with a more eclectic range of topics (with gaming remaining at the core). The plan is to add news that catches my eye, links to my other writings, diary entries about my course and, on occasion, the kind of musings you have come to expect from DoFuss.
So starting soon, maybe tomorrow, expect DoFuss to get busier. Until then (like you can't wait) below are links to everything you may have missed since my last link post, just to prove I have been keeping myself out of trouble. Also, for the record these big link posts may look lazy but they are a pain in the arse to do, so this will (thankfully) be the last one.

Scared Gamer Reviews– DJ Hero 2, Super Meat Boy, Braid (PS3), Dr Kawashima, Costume Quest, Dead Space 2, Dead Space Extraction, Dead Rising 2, Dead Rising Case West, Stacking, Pilotwings Resort, Marvel Vs Capcom 3, Portal 2, Steel Diver, Gatling Gears, Beyond Good and Evil HD, InFamous 2.
Reporting Gamer Previews – Yoostar 2, Ninja Gaiden 3, Serious Sam 3: BFE, Catherine, SSX: Deadly Descents, Rayman Origins, Ridge Racer Unbounded, Orcs Must Die, Prey 2, Blood Rayne Betrayal, The Darkness 2, Warhammer 40K: Space Marine, Call of Juarez: The Cartel, Earth Defense Force: Insect Armageddon, Track Mania 2: Canyon, Alice Madness Returns, Soul Calibur 5, Hunted the Demons Forge, UFC Personal Trainer, Resident Evil: Operation Racoon City, Wii Exerbeat, Red Johnson Chronicles, Dark Souls, Super Street Fighter 4: Arcade Edition, Dead Rising 2: Off the Record, Sherlock Holmes: The Case of the Silver Earring, Tom Clancy's Ghost Recon: Future Solider, Dead or Alive Dimensions, Child of Eden, Anarchy Reigns, Star Wars Kinect.
Game People Podcast – Alan Wake, Stacking, Flower, Uncharted Series, LA Noire.

Reviews – LA Noire, Faery Legends of Avalon, Soldnerx 2: The Final Prototype – The Last Chapter, Mircobot, Zeit, Spare Parts, Hard Corps: Uprising, Nintendo 3DS, Pilotwings Resort, Super Street Fighter 4: 3D Edition, Nintendogs and Cats, Steel Diver, Dead or Alive Dimensions, Strania: The Stella Machina, Ghostbusters Sanctum of Slime, The Dishwasher: Vampire Smile.
Previews – Bullet Storm.

Articles and Interviews – Nine Things to Remember About Japanese Business Culture, Interview with Q-Games Ariel Angelotti, Interview with Q-Games Jaymin Kessler.