Sorry, I am doing this link thing again. My intentions were to stop these, but I have spent so much time writing for other sites that sometimes I just like to put them up to prove I am (still) alive. With that in mind below is a list of all my recent pieces, with a small taster of the articles that I am most proud of.
My game of 2011 list will still be coming soon later this month, as well as some highlights from the year so far. In the mean time check out the links below, keep an eye on Game People, Play Devil and Games Jobs Japan for my regular content. Also be sure to find me on Twitter (I am DoFuss there too) where I will be posting my exploits in video editing with OXM, CVG and other Future sites.

Warhammer 40:000: Space Marine – Call of Juarez: The Cartel – Scary Girl – and…
My silent character had to murder his way through the world with no relatable motivation. While the landscapes were beautiful and absorbing the fiction seemed unaware of the emotional well it left untouched. It left me only with the choice of continuing the senseless killing or turning off the game. I no longer felt like a champion or hero, I didn't even feel like villain, just a robotic killing machine and that really frightened me. Do you want to know more?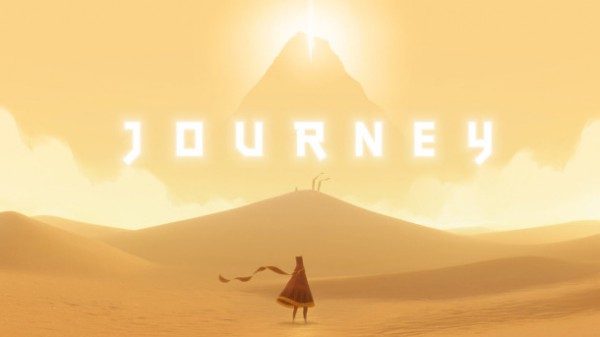 I wasn't even sure I wanted to go on alone; I felt that somehow, without my partner, to finish would be empty. Then from the darkness I heard a small cry, my screen illuminated slightly in one corner indicating the direction of the call. Wasting what energy I have left I leap towards the sound and am joyously reunited. Do you want to know more?

Just one on here…
After a number of recent posts from foreigners working in Japan our latest interview has a slightly different face, that of Yutaka Kurahashi, Chief Artist at Q-Games. As a Japanese employee working along side foreigners in Japan he provides a good counter point to the discussion of issues to be tackled in a mixed work place, from basic communication to cultural misunderstandings. Kurahashi is also able to compare Q-Games to more traditional Japanese companies that he has worked at, shedding some light on to the changing face of business in his native country, and how he feels injecting new cultural ideas can be of benefit. Do you want to know more?

Reviews
Harry Potter and the Deathly Hallows Pt2 – Call of Juarez: The Cartel – PX5 Headset – Trouble Witches Neo – Nin2Jump – Warhammer 40,000: Space Marine – Ms. 'Splosion-man – Xmen: Destiny – Mario Kart 7 – Rayman Origins (Xbox) – Uncharted 3: Drakes Deception – Captain America – Soul Calibur V – Thor: God of Thunder – BlazBlue: Continuum Shift 2 – Sonic Generations – Rage – Dragon Ball Z: Ultimate Tenkaichi – Dark Souls – Batman: Arkham City – Super Mario 3D Land – Zelda: Skyward Sword – Bloodrayne Betrayal – James Noir's Hollywood Crimes – Trine 2 – Final Fantasy XIII-2 – Wipeout 2048 – Pac-man Party 3D – Uncharted: Golden Abyss – Super Stardust Delta – Rayman Origins (Vita) – Street Fighter X Tekken
Previews
Namco Bandai: An Evening with Ezio – Armored Core V – Inversion – Naruto Shippuden Ultimate Ninja Storm Generations – Ridge Racer Unbounded 
And…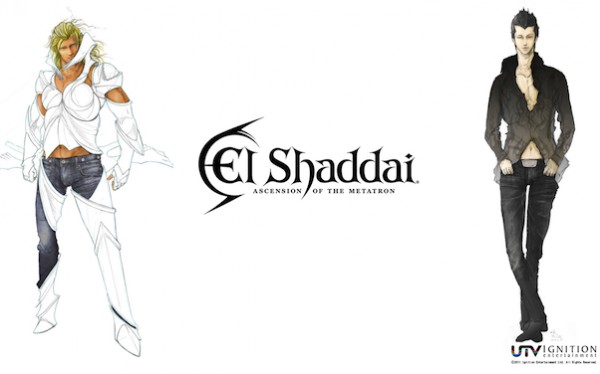 There is a clear respect and seriousness given to the source material by the development team. The few cries that may (will?) be heard of it being in some way sacrilegious will probably find their basis in the fact that such text were used at all (or maybe that they are being regarded as fiction) rather than the handling of it. True some oddities come through, with character design and aesthetic often edging towards the bizarre, but it has gravitas and nothing is treated flippantly. Do you want to know more?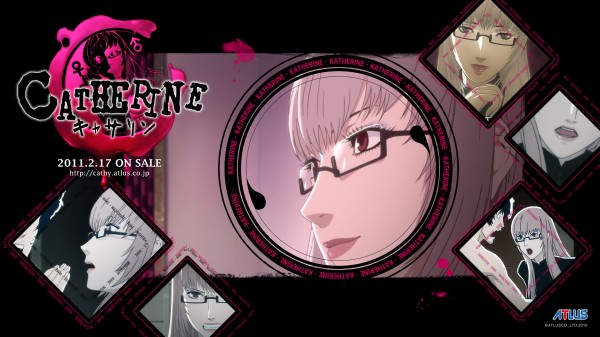 It is a wonderful story with themes that are actually adult, wrapped up in a beautiful anime style, creating an experience rarely seen in a retail console release. As I said it spoke particularly to me and it was interesting as I answered my questions to see just how differently Vincent's life and my own panned out. Do you want to know more?

My fifth decision was the hardest, while the four above this all battled for first place, number five was a tussle between a separate set of games for the final spot. Space Marine, Shadow of the Damned, Batman and Dead Space 2 all failed the cut leaving Konami's downloadable Hard Corps: Uprising to take the final spot.
Do you want to know more?